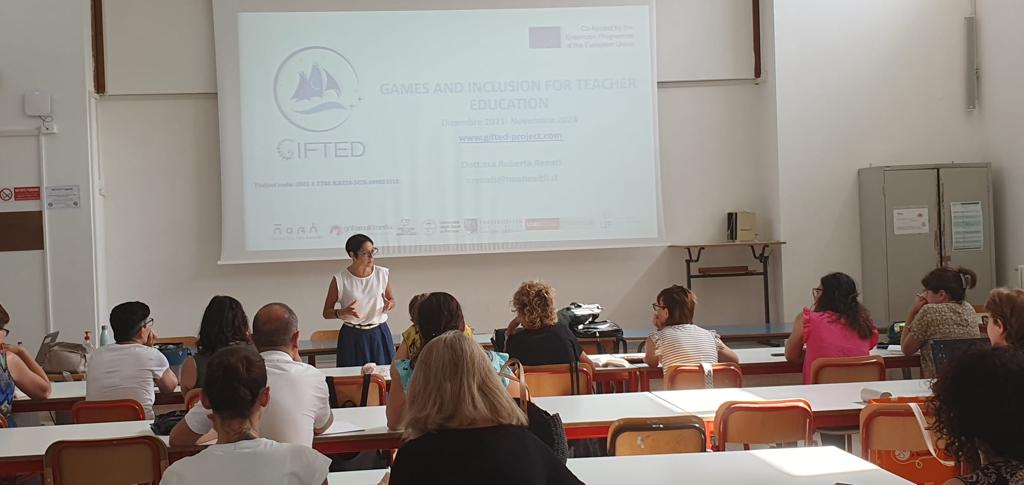 Training teachers at the Ferrara CTS
On June 21st, Ferrara CTS, as an associate partner of the Gifted Project, organized and hosted a training event for teachers across all school levels. Dr. Roberta Renati, as project coordinator, gave an in-depth presentation offering insights into giftedness and a deeper exploration of the project's objectives and outcomes.
We thank all the teachers who attended the event and a special thanks to the representatives of the CTS of Ferrara Maria Antonietta Difonzo, Pasqualina Fazio, Simonetta Silimbani, Marco Pezzi and Denise Branchini for their invaluable support and collaborative efforts in spreading the word about Gifted project activities.